&nbsp

The U.S.S. Kitty Hawk appeared at GalaxyCon Raleigh Supercon on July 25-28, 2019. A full report will be in our upcoming Sep/Oct 2019 newsletter.

A big "Thank You!" to the current owner of the Klingon Banner (from Star Trek VI: The Undiscovered Country); our Klingon language instructor; and the Cardinal Gibbons robotics team (via our Science Officer) for adding to our appearance this year.

The Exhibition Hall was very full this year. (We were near the back left corner.)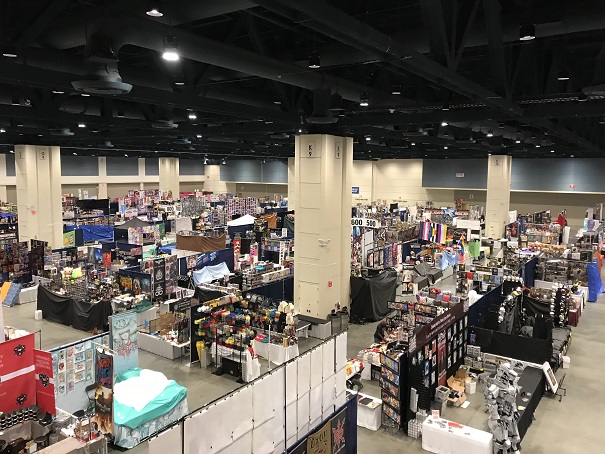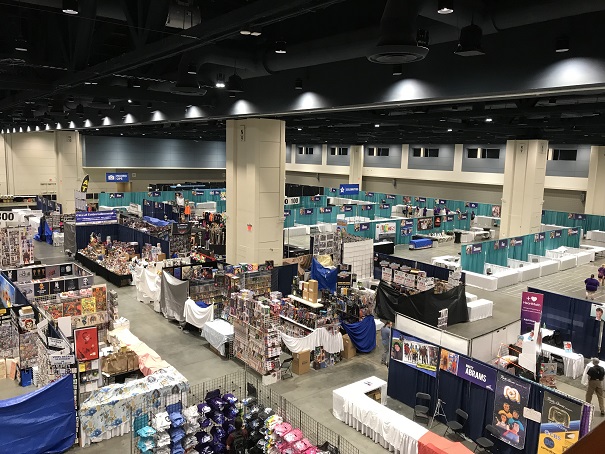 ---

The line to get into the Exhibition Hall each morning was long.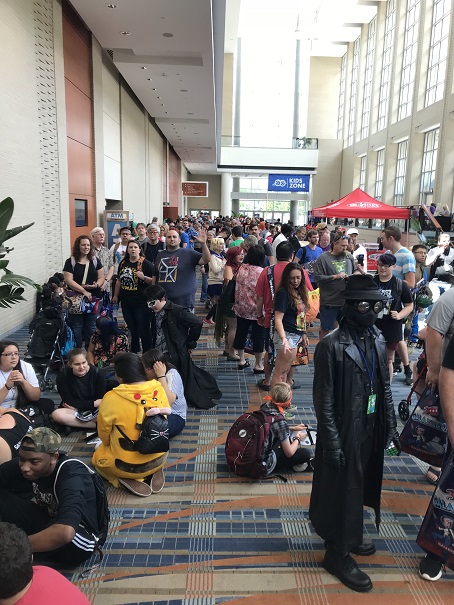 ---

Our Exhibitor badge for 2019 and the space we got. Also shown are our Klingon language instructor and the JPL OpenSource Mars Rover from the Cardinal Gibbons robotics team.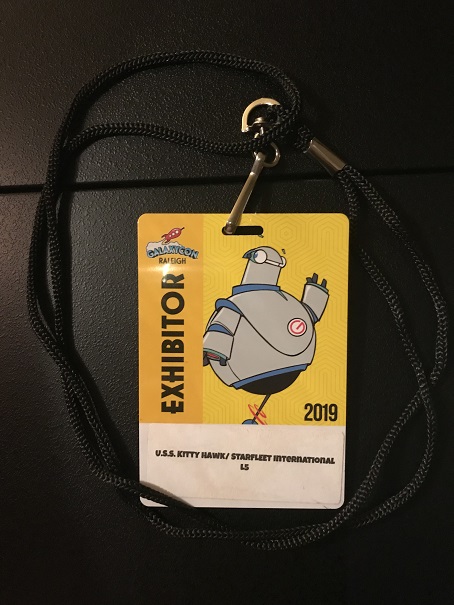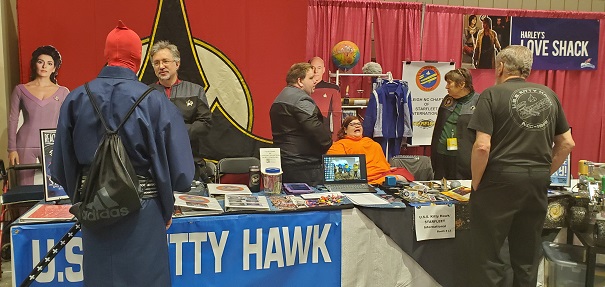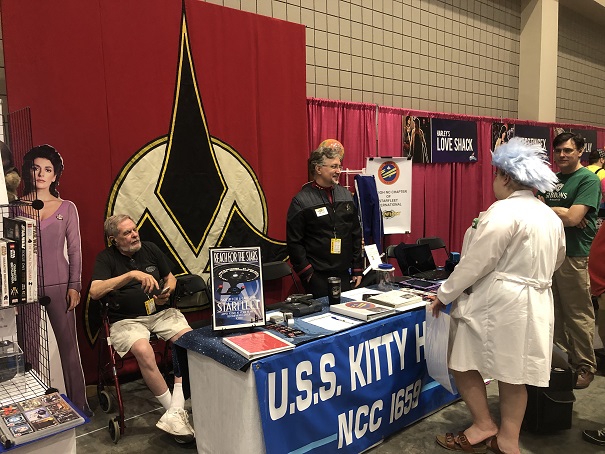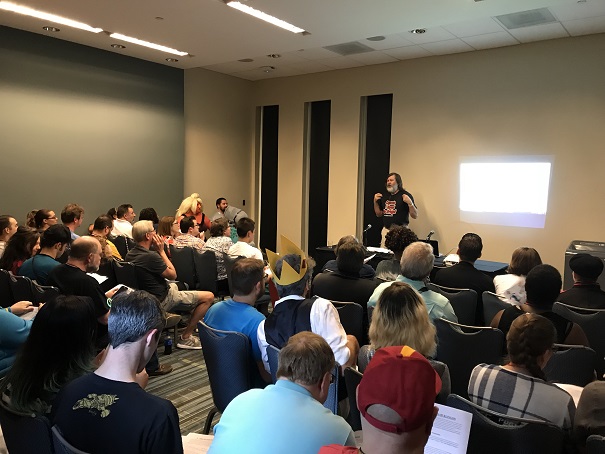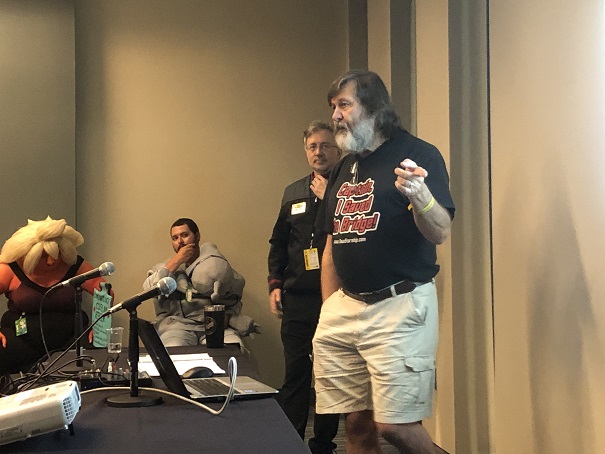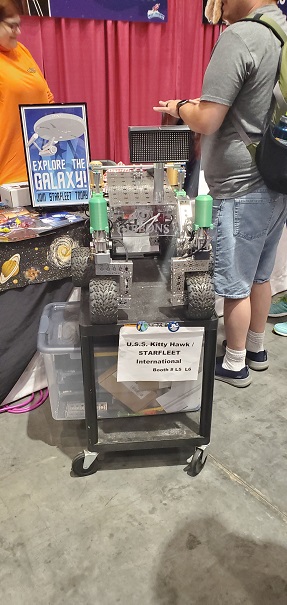 ---

Some of the guest panels from the Con, including George Takei, Jonathan Frakes, and Wil Wheaton.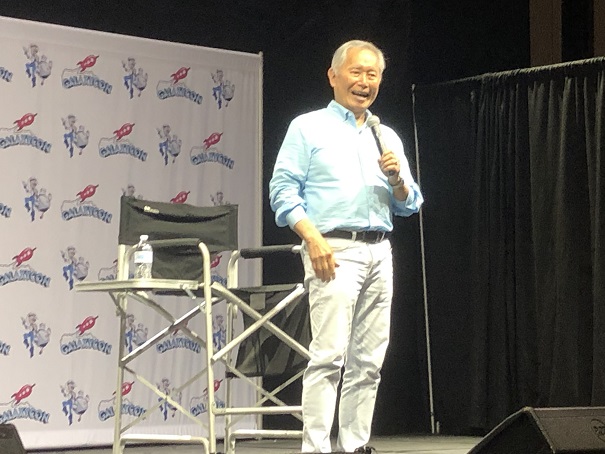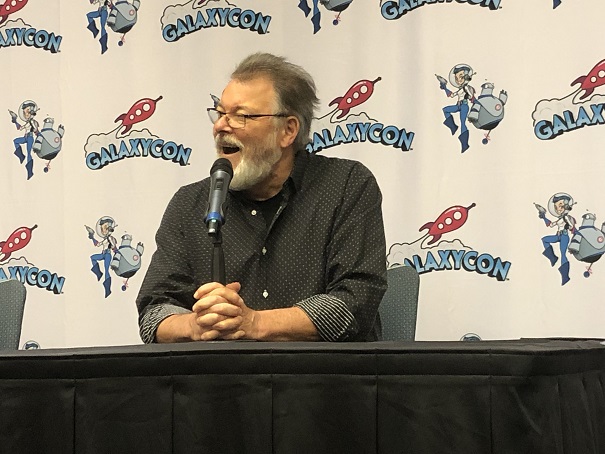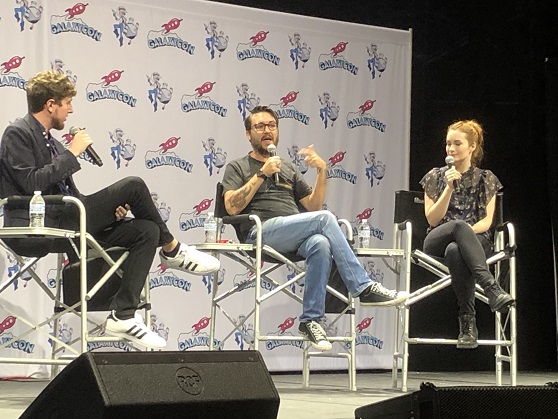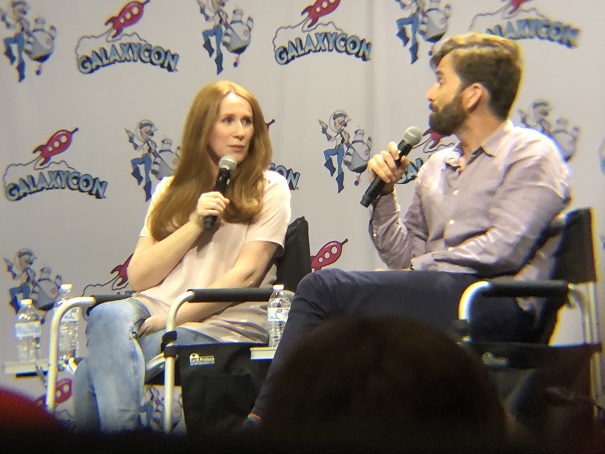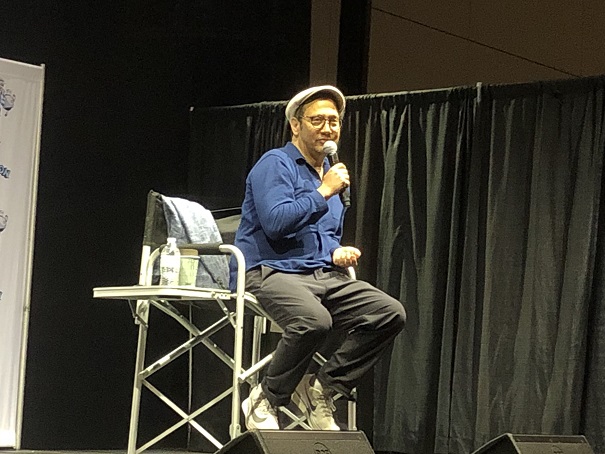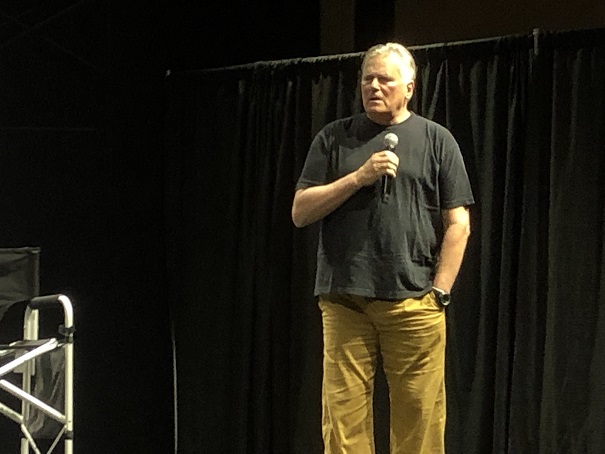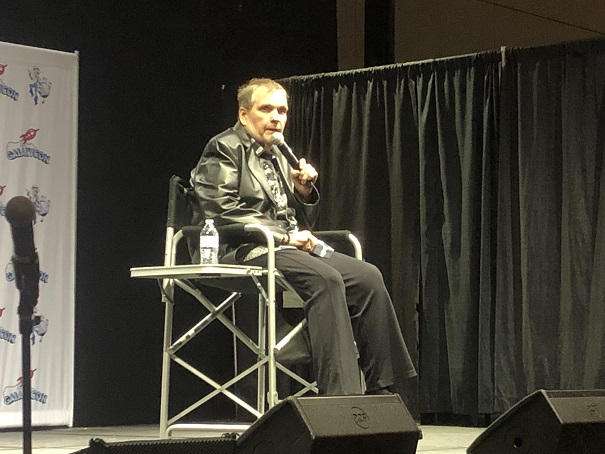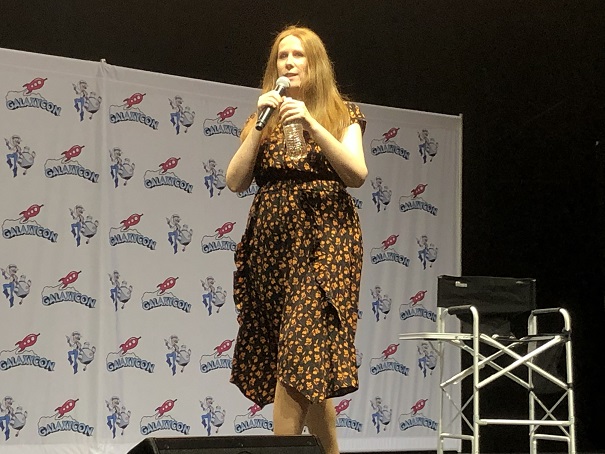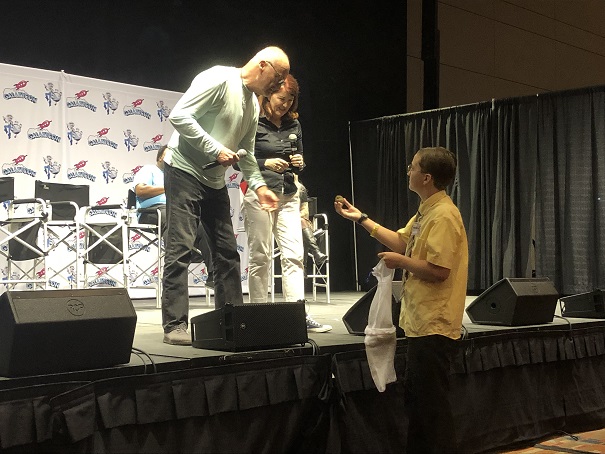 ---

This is the full set of photos taken by the CO at the Saturday afternoon Star Trek photoshoot in the Cosplay Lounge. We've already selected the best of each sequence taken, but the others are available upon request -- just use the "Contact Us" button on the left to submit a request for them.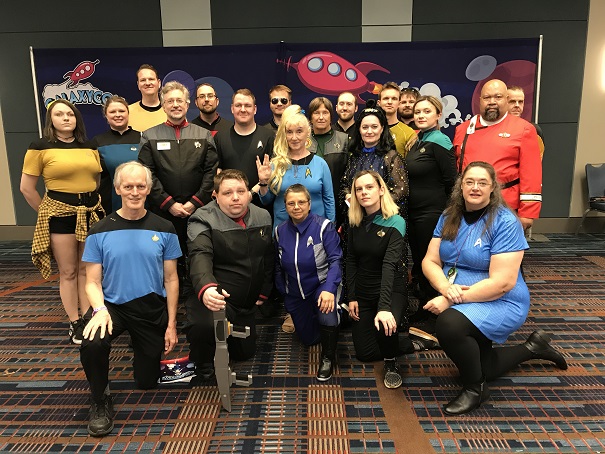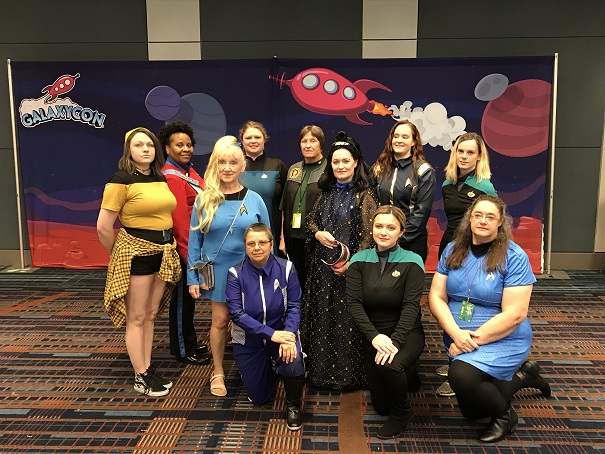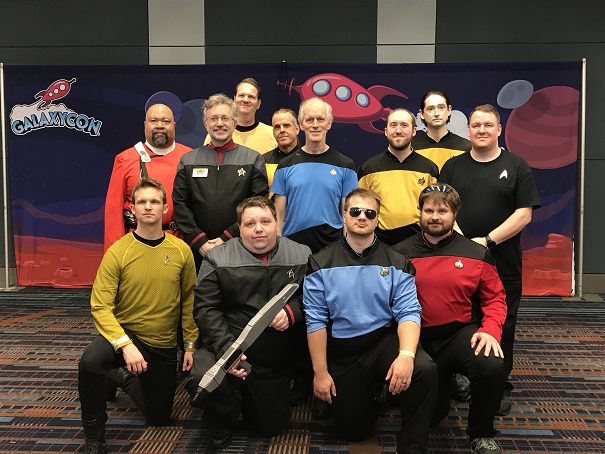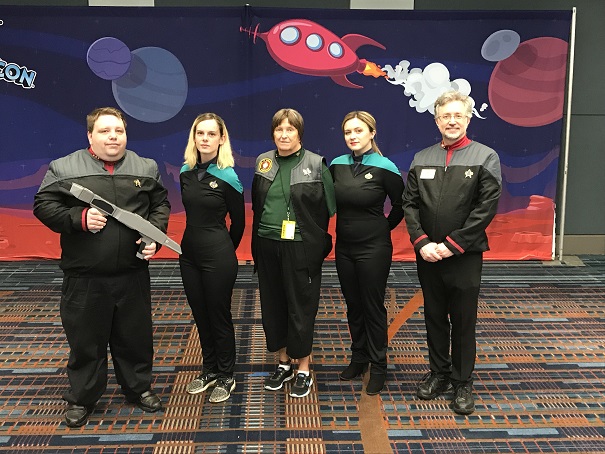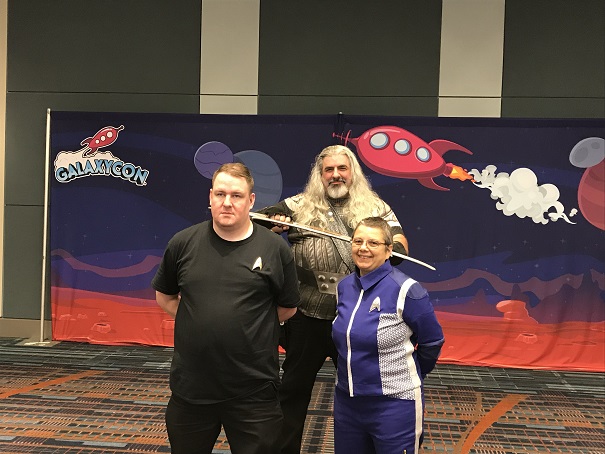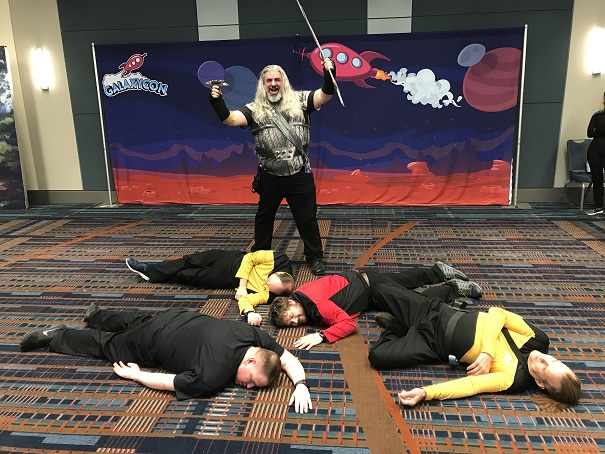 ---

Several Trek-related uniforms and cosplayers.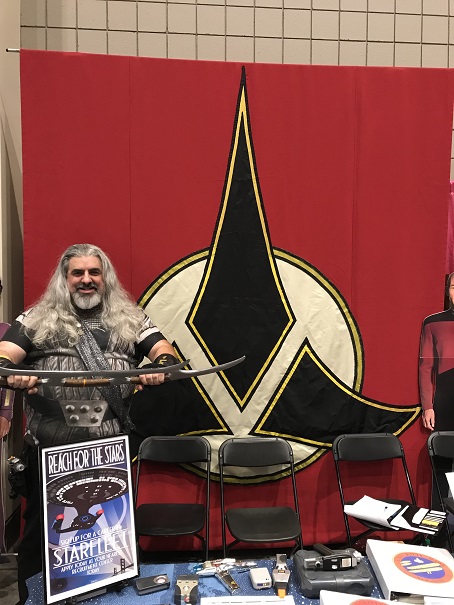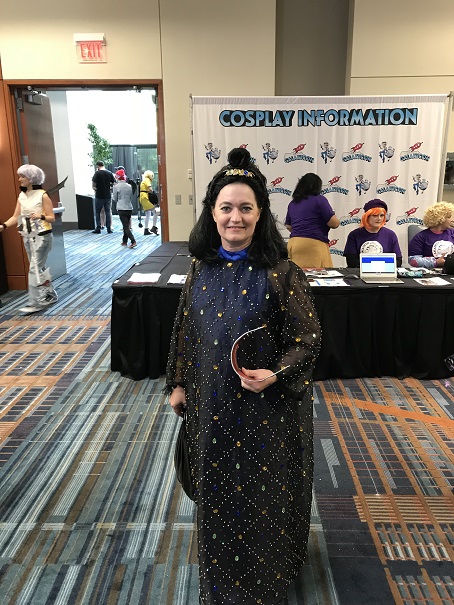 ---

Cosplayers from Star Wars, The Orville, and loads of other franchises -- plus a visit by Santa! .... and a personal "Thank You!" from the CO to everyone who paused for a picture.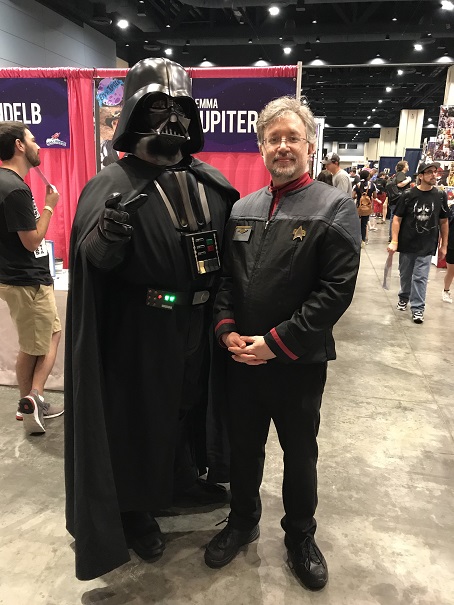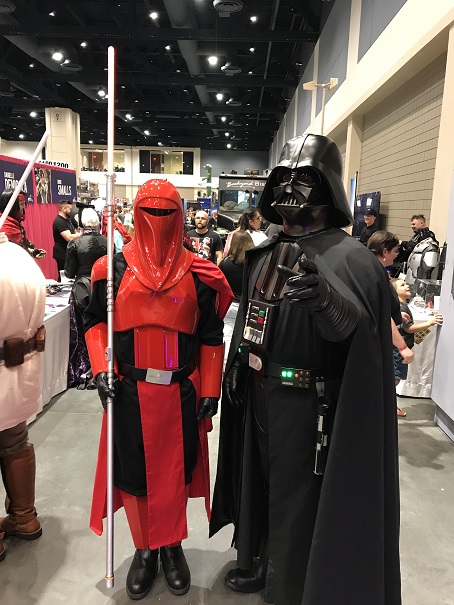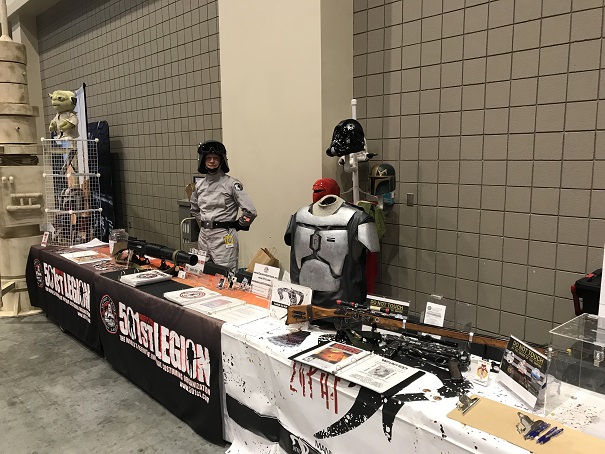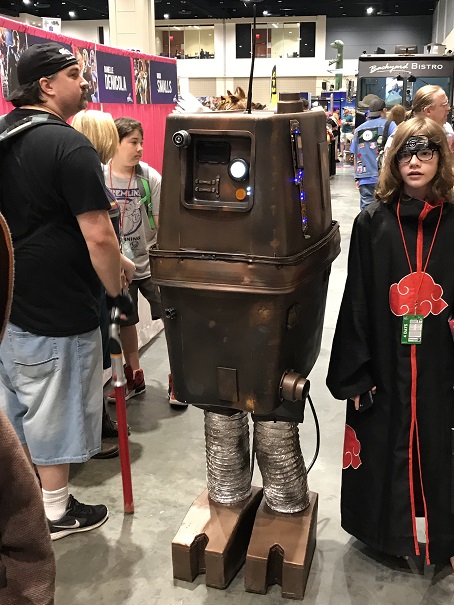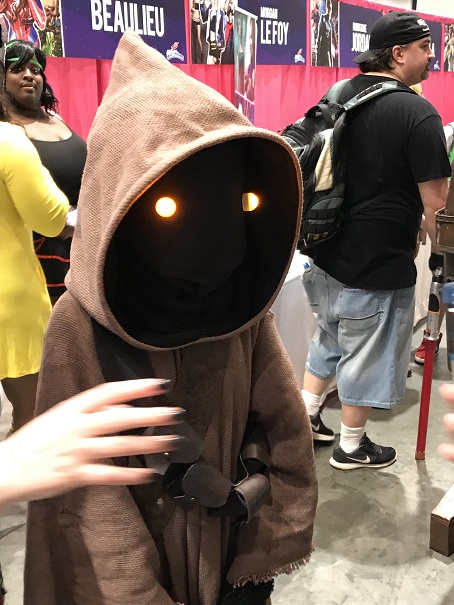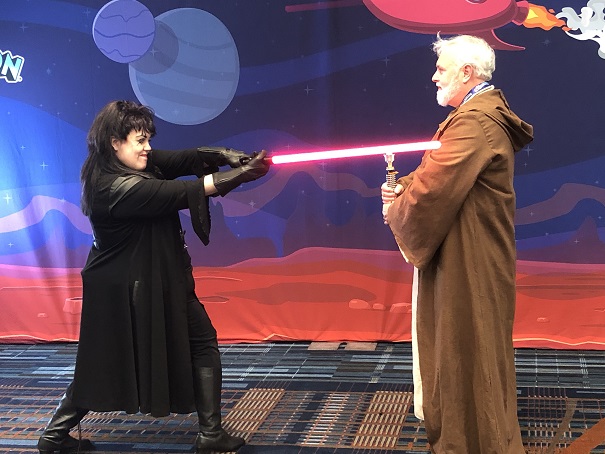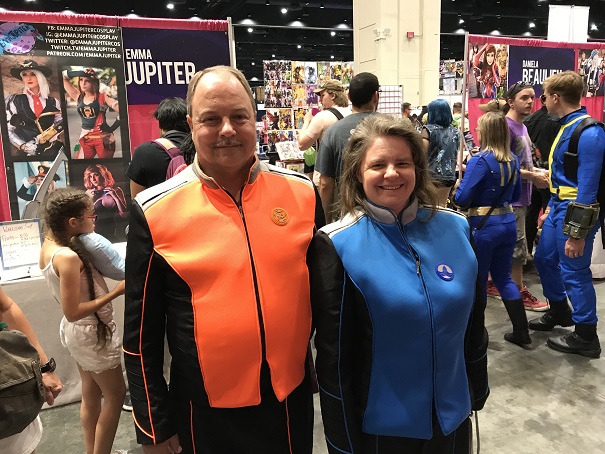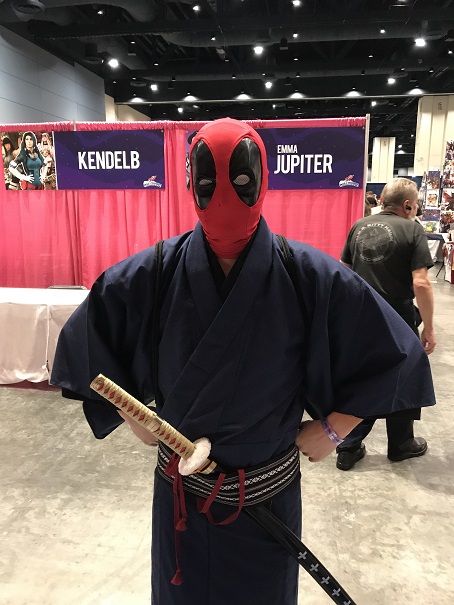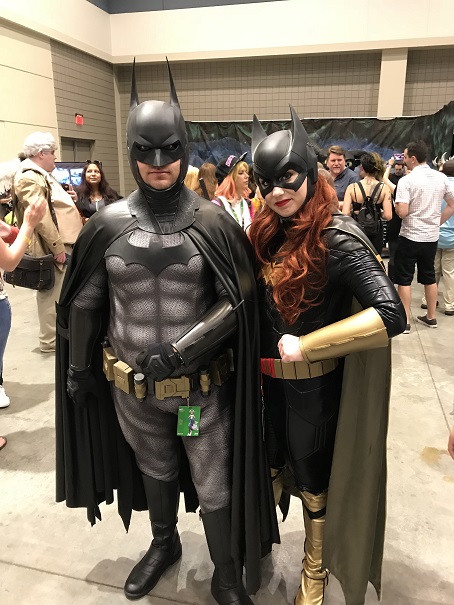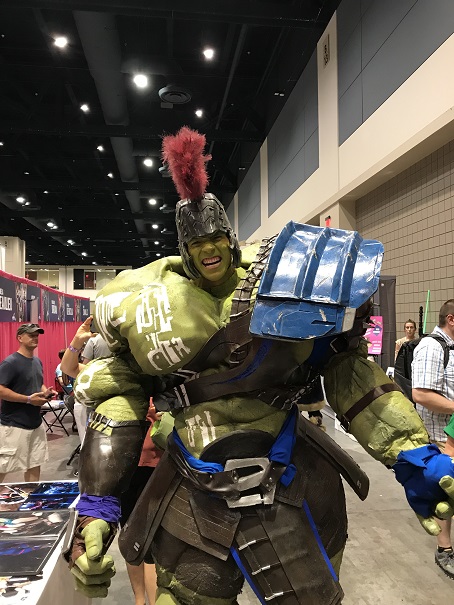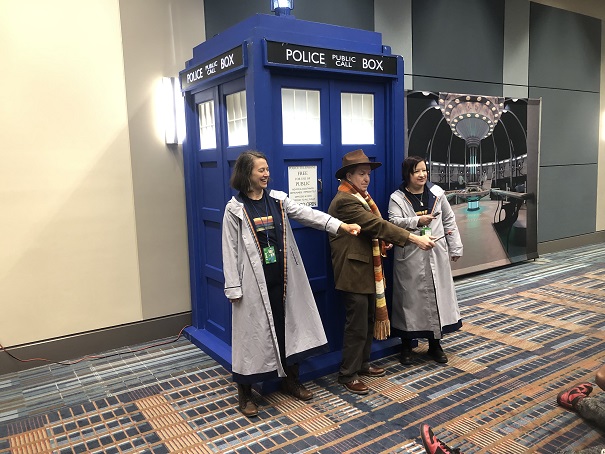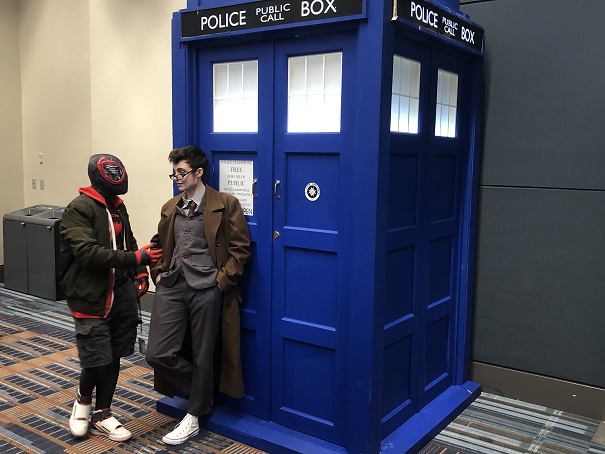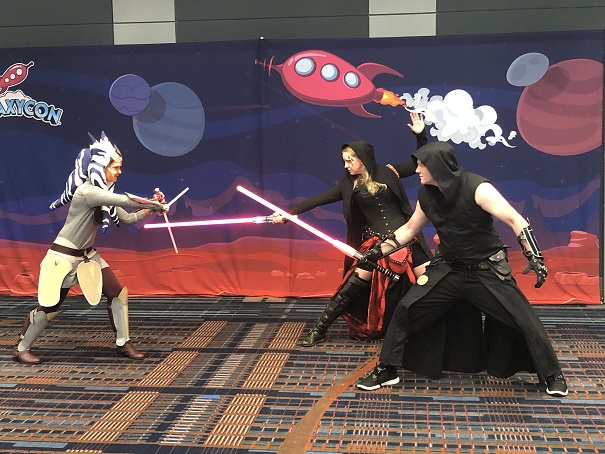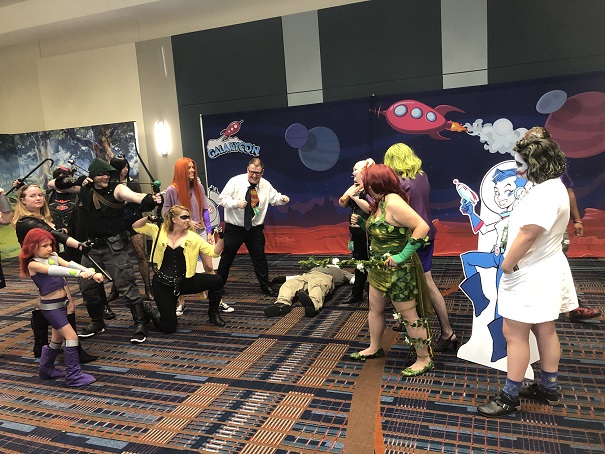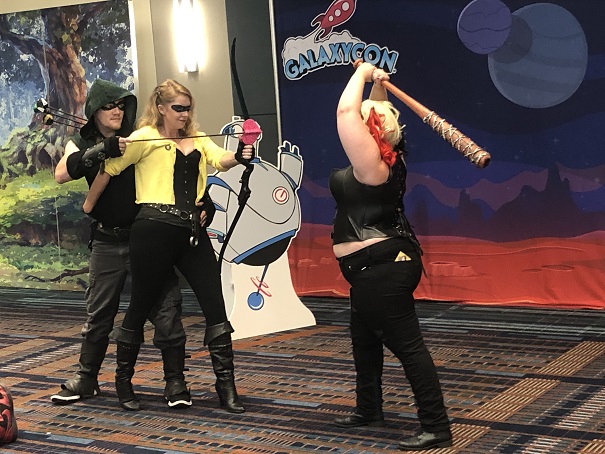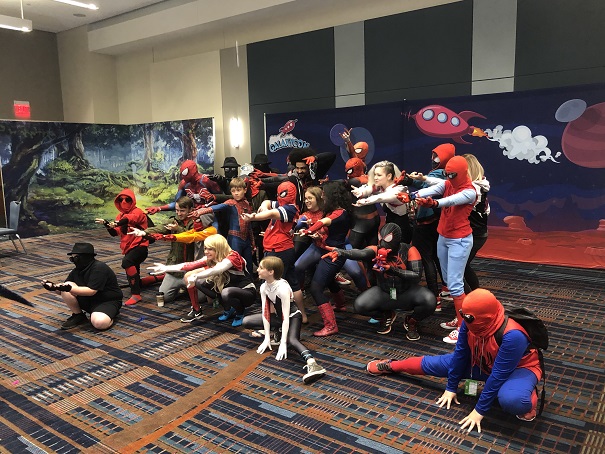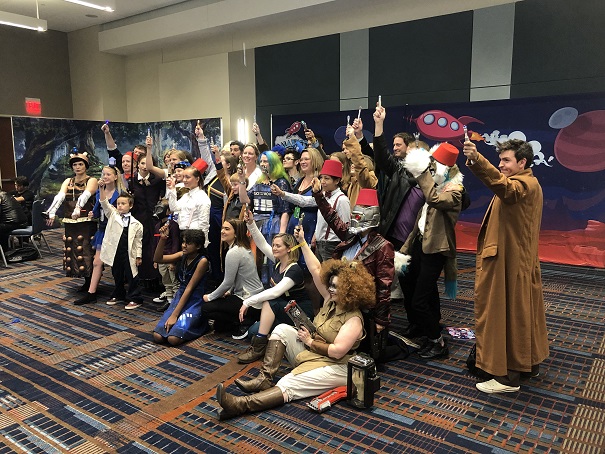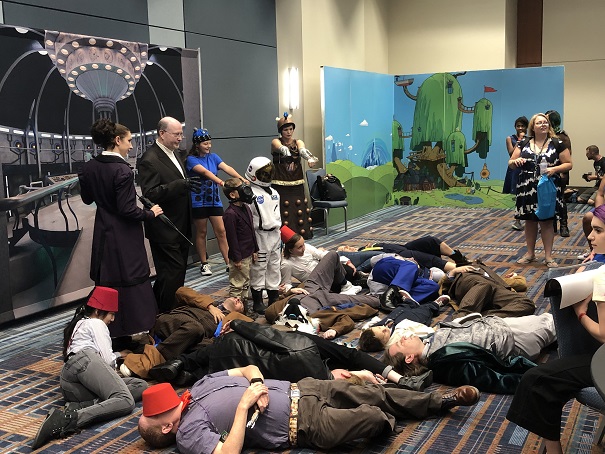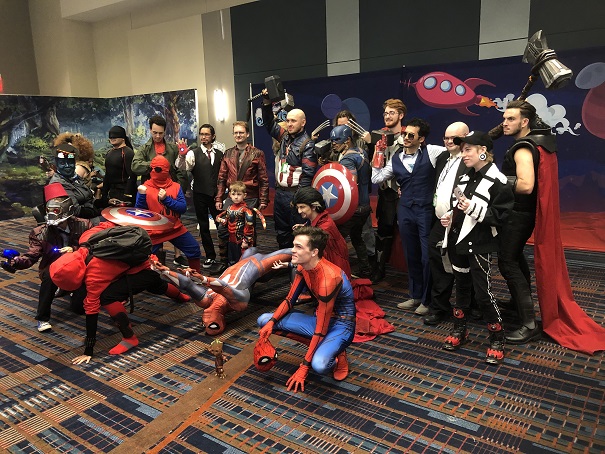 ---

Some of the participants in Saturday night's costume contest.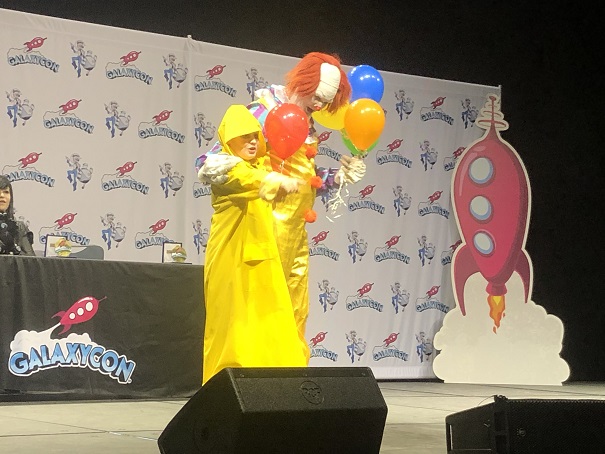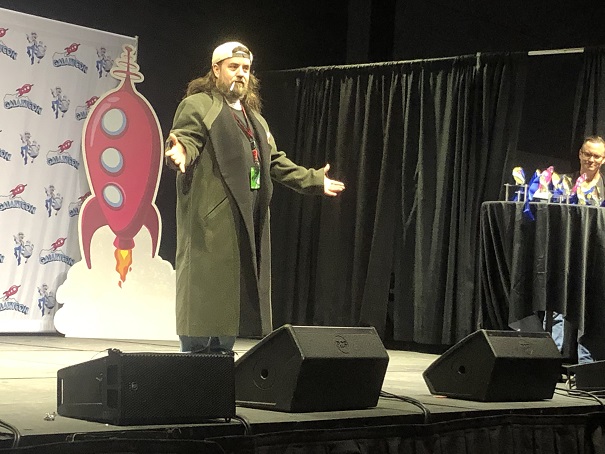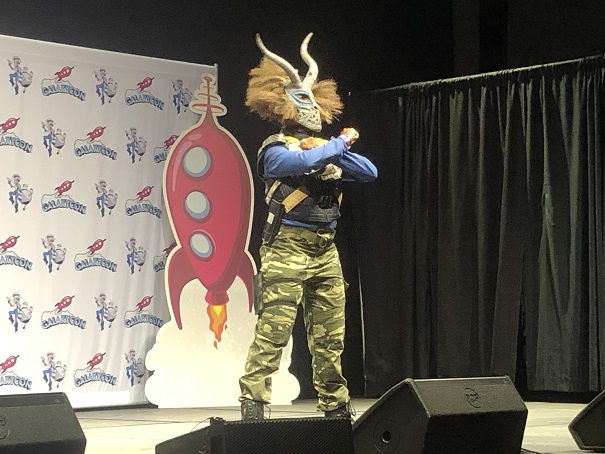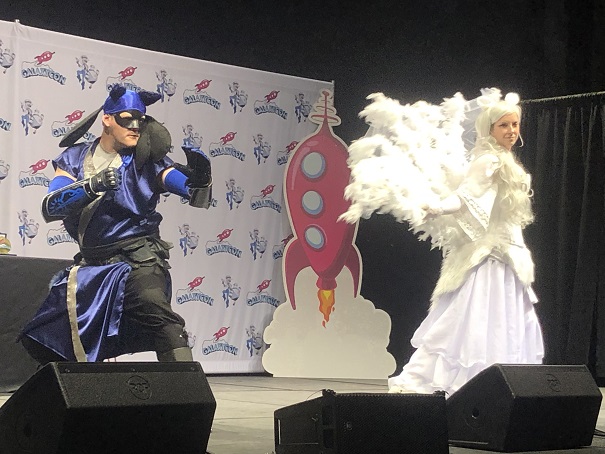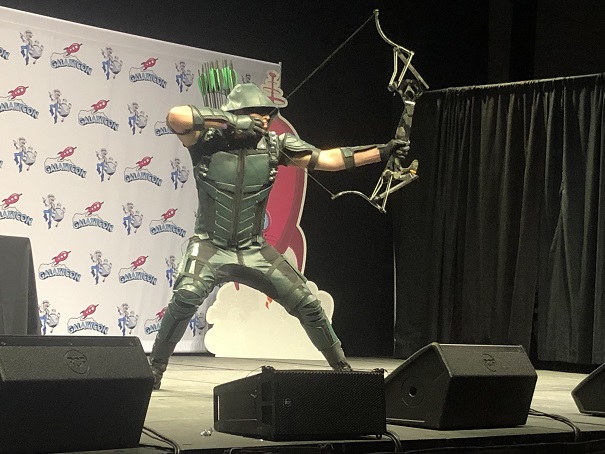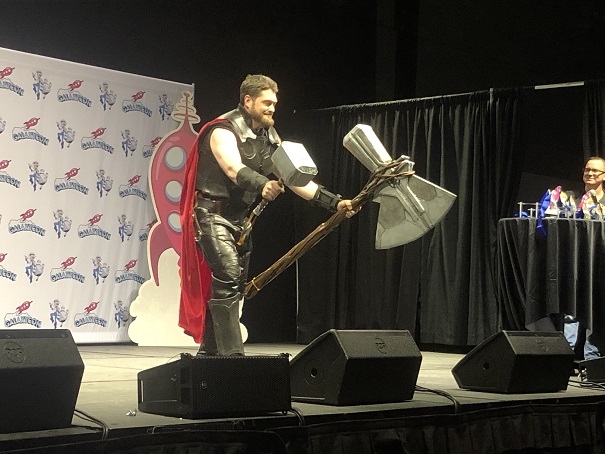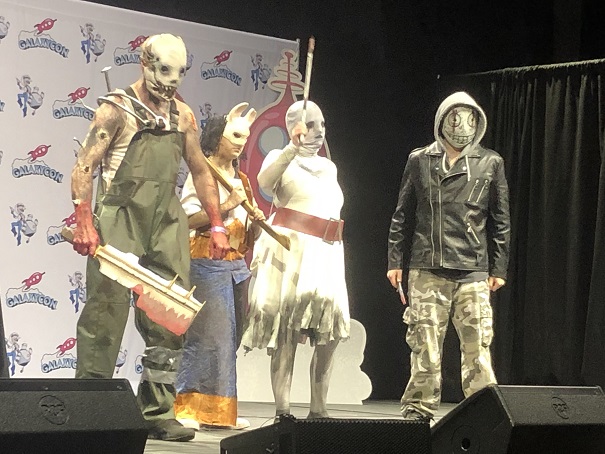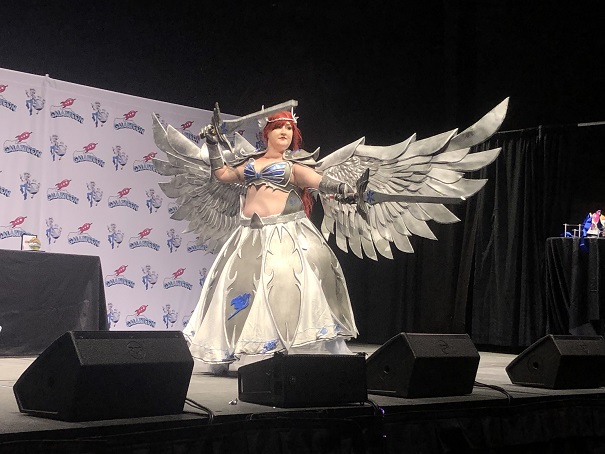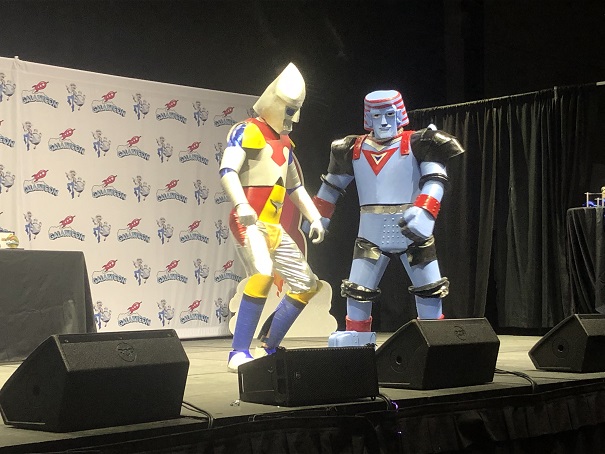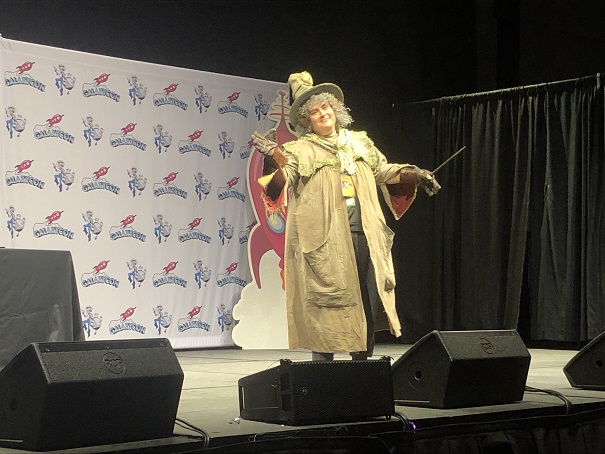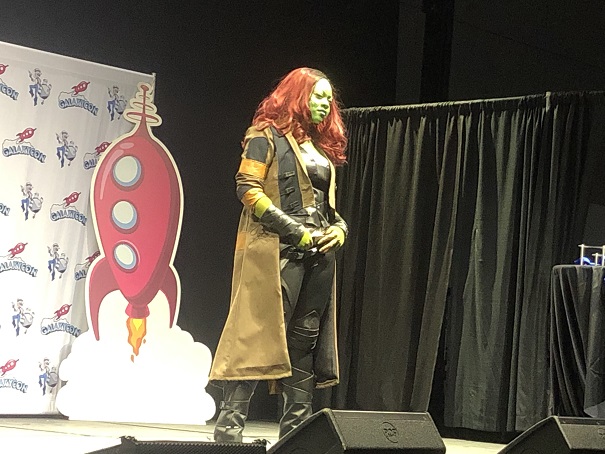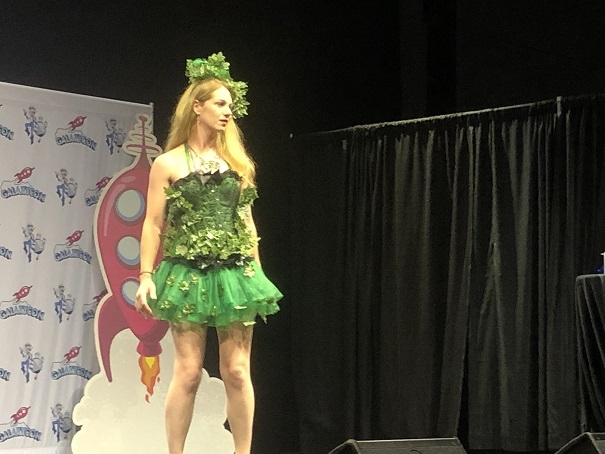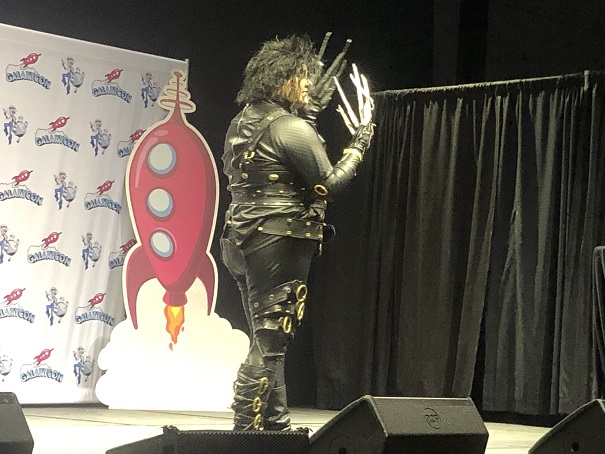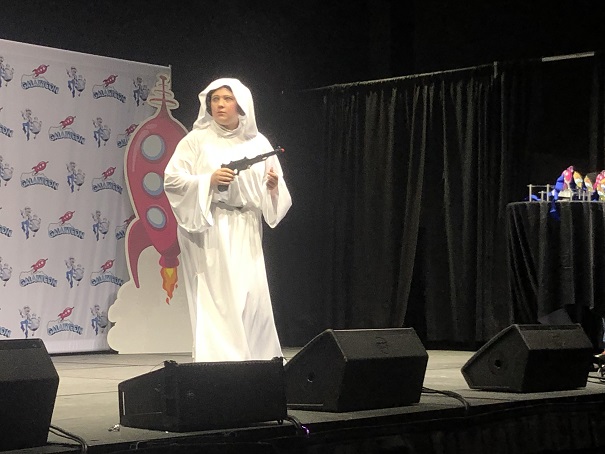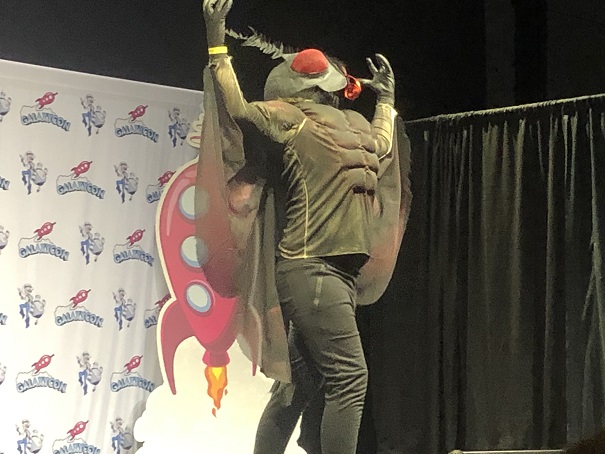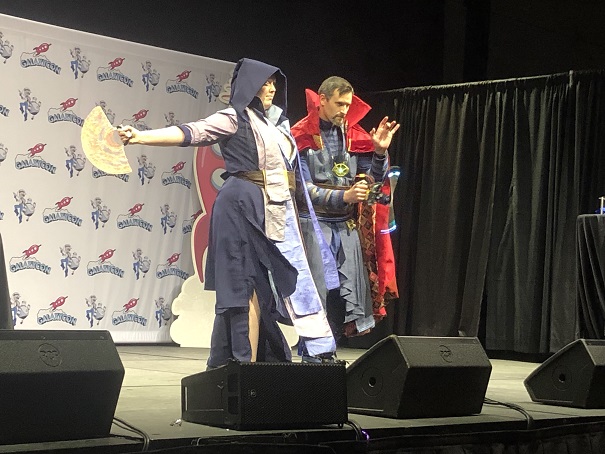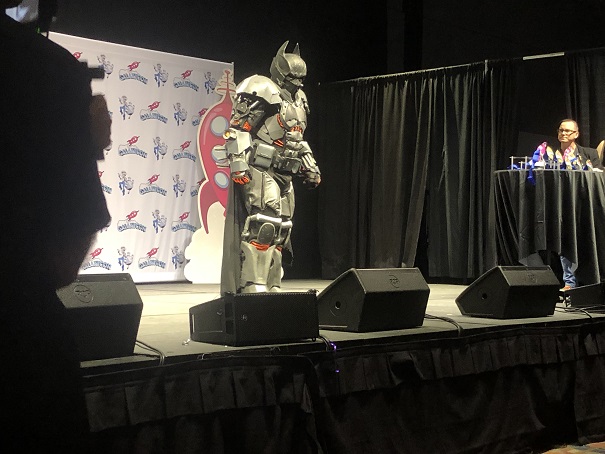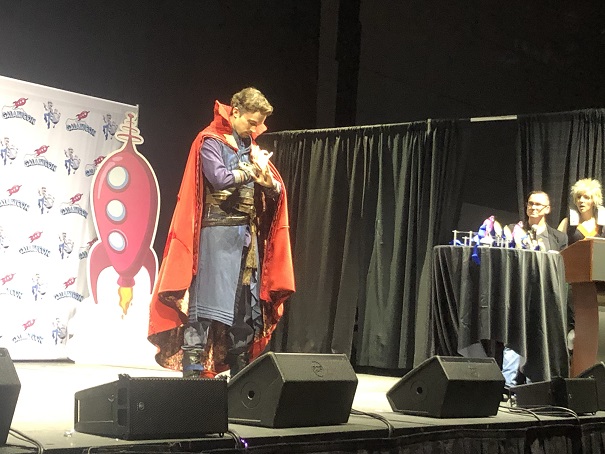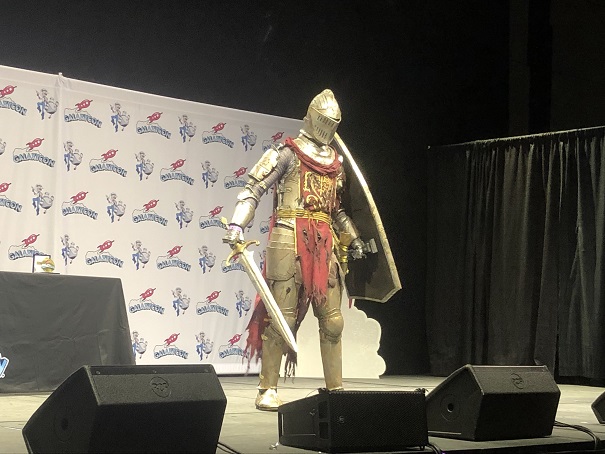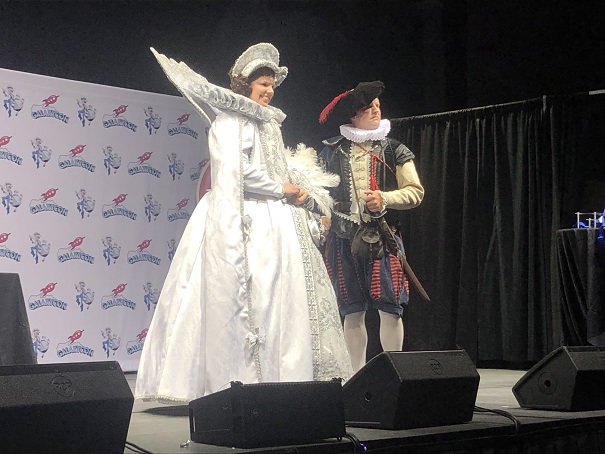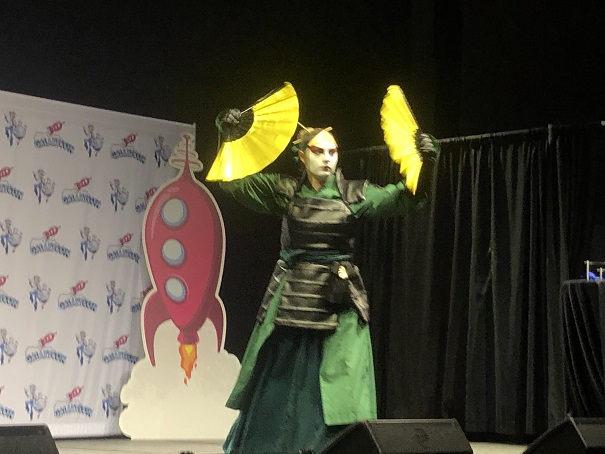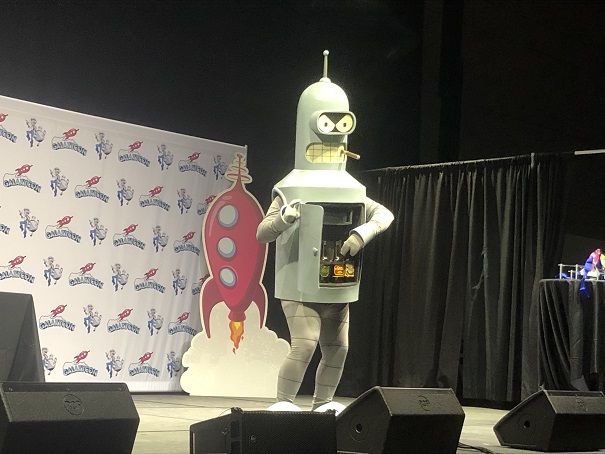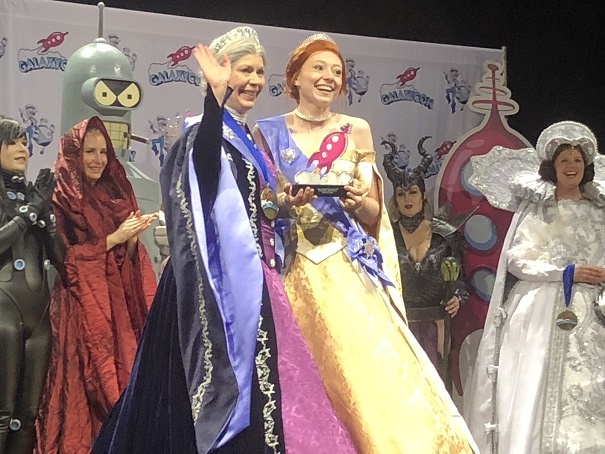 ---

A little of Thursday night's wrestling event.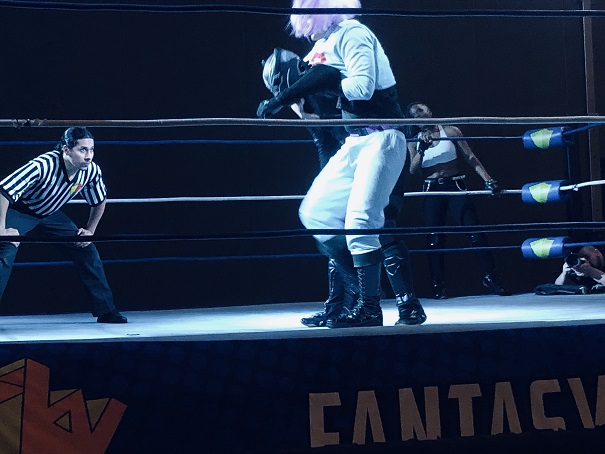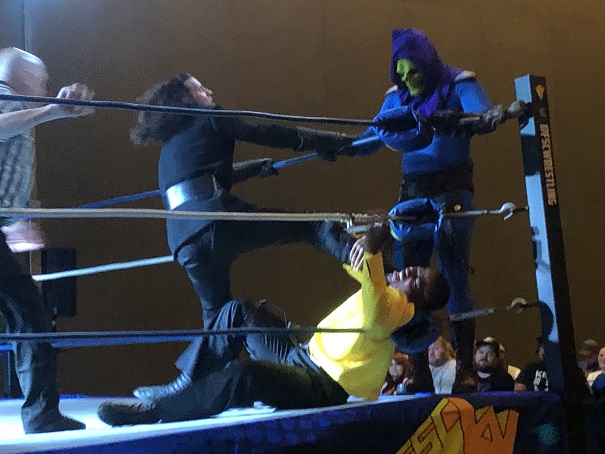 &copy 2023 U.S.S. Kitty Hawk
Star Trek and all related marks, logos, and characters are solely owned by CBS Studios, Inc. This fan organization
is not endorsed by, sponsored by, nor affiliated with CBS, Paramount Pictures, or any other Star Trek franchise.