&nbsp

Gerry Griffin was, among many things, one of the flight directors during NASA's Apollo progrem. On April 4, 2019, one of our members attended a talk Griffin gave at the NC Museum of History. The full story is in our May/June 2019 newsletter.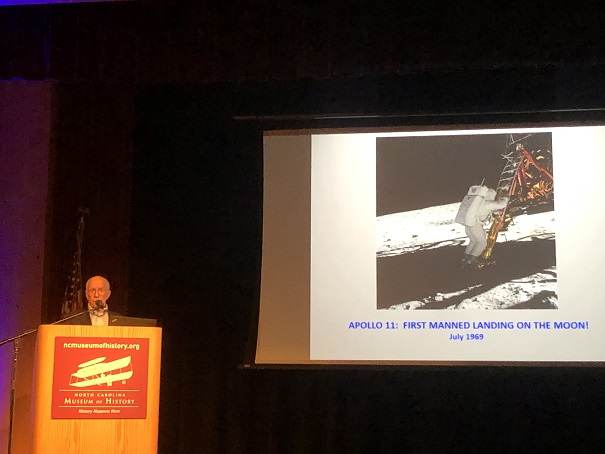 ---

NASA photo of mission control in Houston, Texas, celebrating at the conclusion of Apollo 13 in 1970.

&copy 2023 U.S.S. Kitty Hawk
Star Trek and all related marks, logos, and characters are solely owned by CBS Studios, Inc. This fan organization
is not endorsed by, sponsored by, nor affiliated with CBS, Paramount Pictures, or any other Star Trek franchise.