&nbsp

In May 2013, we returned to one of the local movie theaters for the opening weekend of Star Trek: Into Darkness. Everyone was (again) either in our USS Kitty Hawk T-shirts or our uniforms. (Many of the theater goers wanted pictures with us, too!)

Our Engineer brought some of his fleet for display and the theater was very helpful in working with us as we added a few more Trek-themed touches. (They also rehung the large U.S.S. Enterprise model.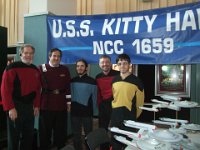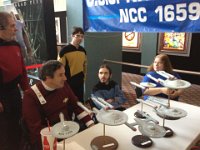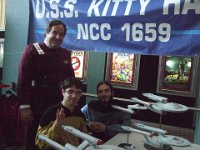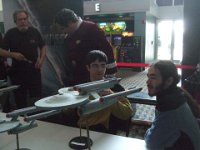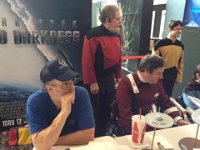 &copy 2023 U.S.S. Kitty Hawk
Star Trek and all related marks, logos, and characters are solely owned by CBS Studios, Inc. This fan organization
is not endorsed by, sponsored by, nor affiliated with CBS, Paramount Pictures, or any other Star Trek franchise.