&nbsp

We were asked to put up a table at a local movie theater for the opening of a 2000 Sci Fi movie (maybe Star Wars Episode I: Phantom Menace ?):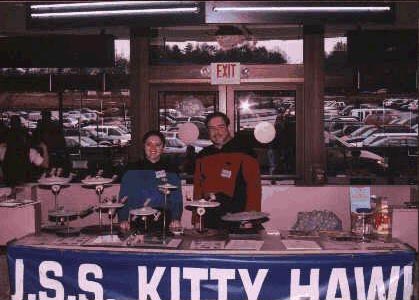 &copy 2023 U.S.S. Kitty Hawk
Star Trek and all related marks, logos, and characters are solely owned by CBS Studios, Inc. This fan organization
is not endorsed by, sponsored by, nor affiliated with CBS, Paramount Pictures, or any other Star Trek franchise.